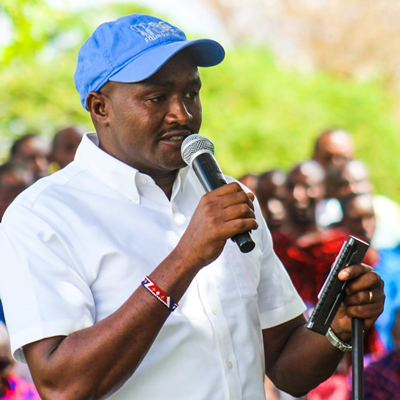 Dr. Benson Leyian Ntoyian
Board Member
Dr. Benson Leyian Ntoyian knows the ecosystem, community, and conservation opportunities and challenges, and because of his background, he can see it from the inside out.
As a child, he did his time herding livestock, equipped with only a spear to protect himself and his father's livestock from predators, and this has given him that all-important understanding of the ways of the bush and co-existence with wildlife.
His father never had a formal education but understood its importance and sacrificed what he could to send him to school. Despite periods at home due to lack of school fees, Benson excelled, and today holds a BSc in Non-profit Management and Public Administration (Valedictorian) from Strathmore University, Master of Arts in Project Planning and Management. He is a Certified Public Accountant – CPA and Holds PhD in Project Planning and Management (Project Design and Implementation Option) from the University of Nairobi. Benson's first job was as an accountant for a tourism company. His passion for conservation led him to the Amboseli Ecosystem Trust, where he became the CEO. The Governor of Kajiado County recognized his abilities and recruited him to serve as his conservation advisor and Chief Officer in the Office of the Governor.
He was later head hunted to head Big Life Foundation's operations as the CEO from October 2021. Big Life Foundation works with partner communities to navigate the complex transition of ecosystem areas from communal land to private ownership, in a way that keeps natural resources intact and the ecosystem functional.